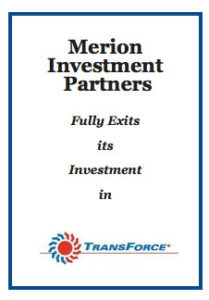 Merion is pleased to announce a complete exit from TransForce through a sale of the company.
Established in 1991, TransForce provides workforce management solutions to the commercial transportation industry through a network of 47 branches across 24 states and dispatches more than 2,500 drivers to its customers on a daily basis.
During Merion's investment period, the company substantially increased sales through organic growth and several acquisitions.