Zentech Manufacturing, a Merion portfolio company,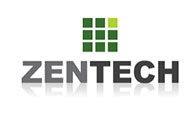 is pleased to announce that it has chosen Tim Facklam to be its Chief Operating Officer. Tim will be responsible for leading Zentech in a collaborative environment to continuously improve operational performance in predictability, quality, cost, and customer satisfaction, as well as supply chain and operational excellence functions. He will also serve as a key member of the Zentech Senior Leadership Team.
Tim brings over 30 years of experience in the electronics industry and has served in a variety of roles during his career – (supply chain, engineering and technology services program management, operations management).  Most recently, Tim was the Group VP of Operations at Benchmark, where he managed four sites across the US. Tim is experienced in the high reliability electronics space and is committed to Zentech's goal of Mission Critical Manufacturing.