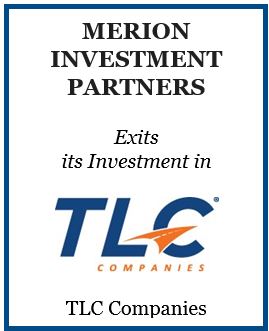 Merion is pleased to announce a successful exit from TLC Companies ("TLC") through a sale to an affiliate of SE Capital Partners.
TLC, based in Brooklyn Center, MN, is the nation's largest provider of outsourced human resource services, including payroll processing, workers compensation insurance and other employee benefits for the transportation industry.
Merion originally invested sub debt and equity in TLC in 2012.  The sale is the culmination of a successful partnership alongside High Street Capital and TLC's management, along with co-investors Cohesive Capital Partners and Marquette Capital Partners.