As part of its mission to continually monitor the t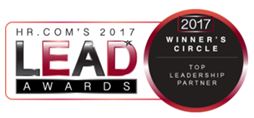 raining marketplace for the best providers of training services and technologies, Training Industry has named Crestcom, a Merion portfolio company, to its 2017 Leadership Training Companies Watch List.
By applying new leadership competency models, research-based training courses, and launching a new online Learning Portal, Crestcom has made incredible innovations to its proven leadership skills development model over the past year.
"Leadership training continues to occupy a highly visible and important position among training sectors, and these Watch List companies have experienced tremendous growth," said Doug Harward, CEO, Training Industry, Inc. "We look forward to seeing how the companies included in the 2017 Leadership Training Companies Watch List will continue to positively impact the leadership training market."
These new innovations strengthen Crestcom's commitment to working with a variety of industry thought leaders to create relevant and compelling new training courses. Contrary to recent L&D trends to move training online, Crestcom delivers its courses in-person in a live, interactive environment that integrates skills development with peer-to-peer learning and accountability.
"Our mission is to make the world a better place by developing stronger, more ethical leaders around the globe," says Tammy Berberick, CEO of Crestcom International. "This mission drives us to deliver interactive, results-driven leadership content, guided by global perspectives with a local focus, which produce real, bottom-line business results."